1. Pro
Everybody's jealous.
Con
Everybody's reminding you of how tall you are.
2. Pro
There's no way people won't notice you.
Con
When you get drunk and do stupid things, everyone notices as well.
3. Pro
You're better at almost any kind of sport.
Con
Everybody assumes you're playing basketball or volleyball.
4. Pro
Clothes just look much better on you.
Con
You'll never find jeans, maxi dresses or rompers that are long enough. Never ever.
5. Pro
You never sit on the back seat in small cars.
Con
People treat you like you're handicapped.
6. Pro
At concerts you never need to go to the front because you have perfect sight.
Con
No one will ever let you sit on their shoulders.
7. Pro
You can go from 68 to 75 kg and nobody will notice.
Con
When you say you weigh 69 kg it sounds like you're an elephant.
8. Pro
You can reach anything and anywhere.
Con
Others ask you to get something for them.
9. Pro
Most guys love tall girls.
Con
You're taller than most guys.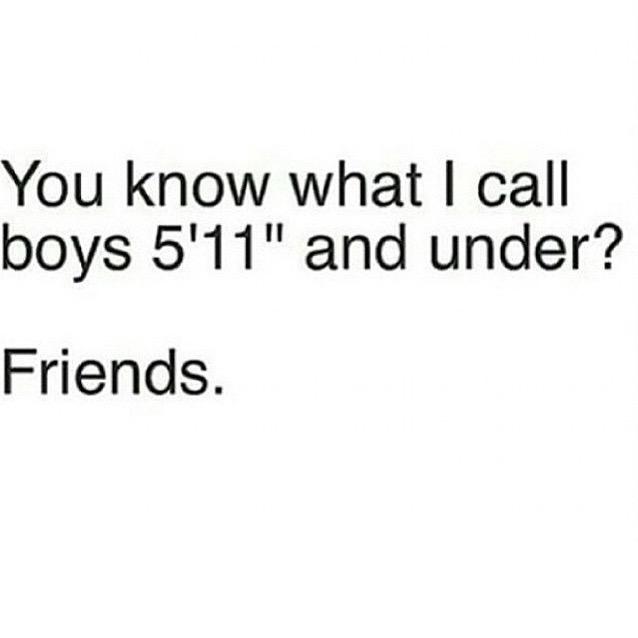 10. Pro
Your legs are incredibly long.
Con
"You're so tall, why do you need to wear high heels?"
What do you think about tall girl problems? What short girl problems are there? Do you wish to be taller or shorter? I'd love to hear your thoughts on this topic in the comment!
You might also like: It's my Biiiirtday – 26 totally unfancy facts about me
You want to stay in touch? Follow me on
or share this article
---